SET OF ALL 4 STAR TREK: TNG MOVIE POSTERS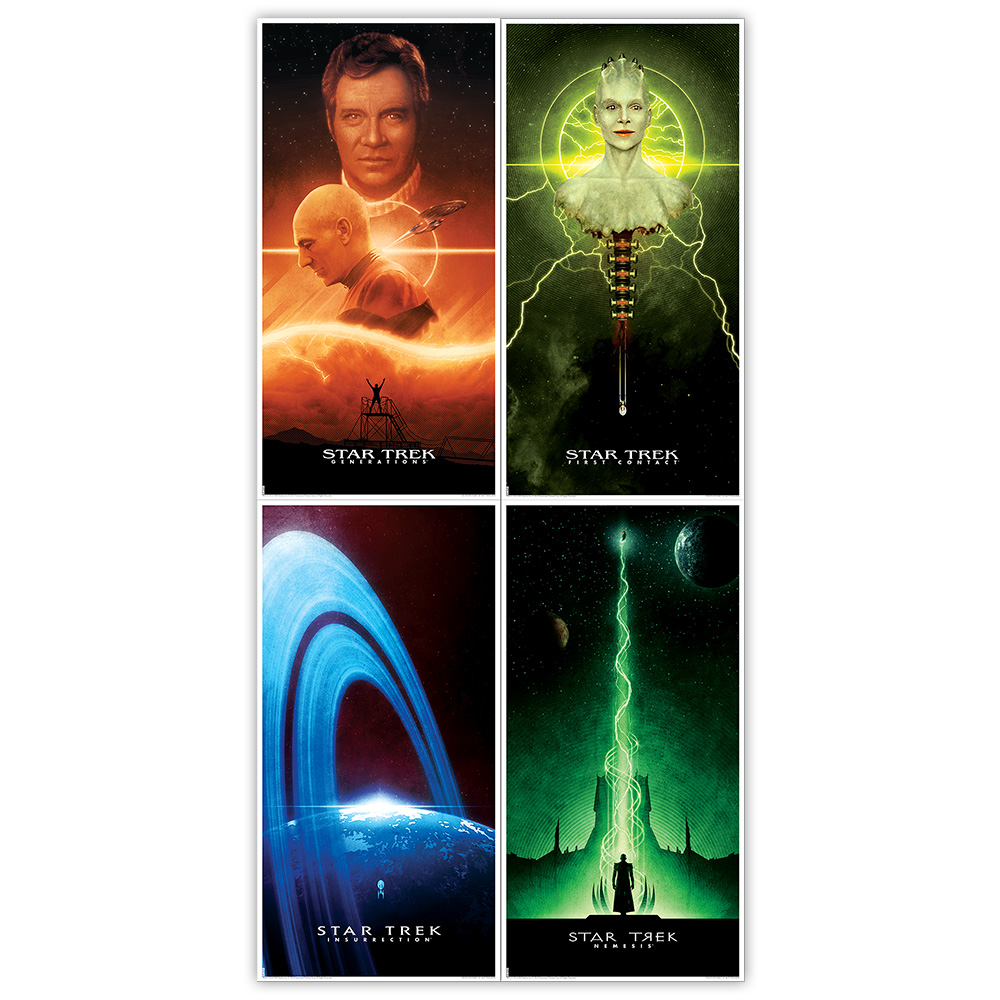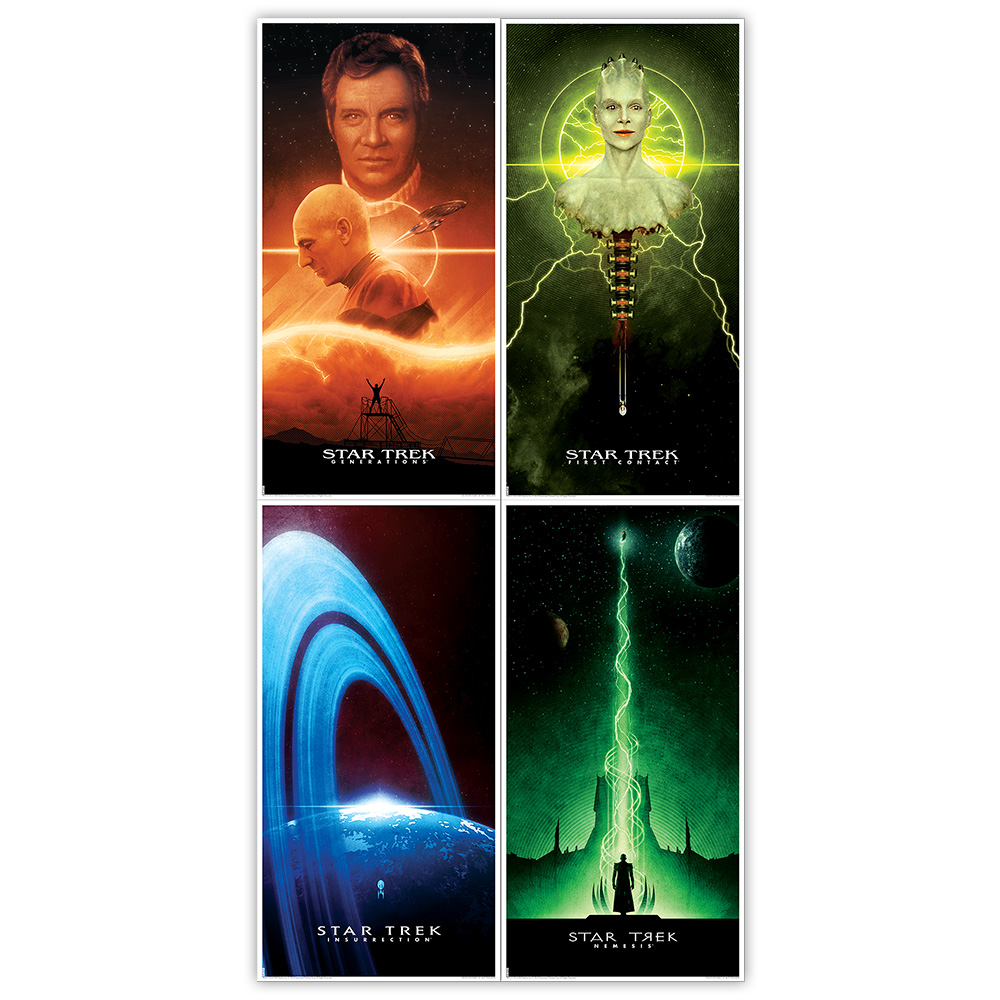 SET OF ALL 4 STAR TREK: TNG MOVIE POSTERS
When purchased in this set you get all 4 at a discounted price.
12" X 24" ea.
Lithographs
Heavy Weight 100lb paper
by artist: Matt Ferguson
...see more info below
Included in this set are all 4 of the individual Next Gen Movie Posters by Matt Ferguson and Bye Bye, Robot; Star Trek: Generations, Star Trek: First Contact, Star Trek: Insurrection, and Star Trek: Nemesis.
When purchased in this set you get all 4 at a discounted price.
These lithographs, by artist Matt Ferguson, are inspired by all of the STAR TREK: THE NEXT GENERATION movies, and every one is a unique visual representation of the story told within each of the films.
The prints are designed to be reminiscent of the old movie-house posters we are familiar with from the past. Their height and width proportions convey the vintage styling of a bygone era. The restricted yet rich color palette Ferguson uses, brings these 4 designs together as a unified set, while their imagery shows off every story's distinctiveness.
Along with the inclusion of the individual titles, each print contains the essence of its respective plot. From the character portraits of William Shatner as Kirk, and Patrick Stewart as Picard, to the multiple ship portraits of the U.S.S. Enterprise, we see the major components to each story portrayed in such a way as to inspire a visceral response in each viewer.
These lithographs are a striking combination of retro movie-poster design and Ferguson's own personal style. They give the viewer a glimpse into the heart of each of the films, and bring to mind the wonderful memories we all have of watching these movies for the first time.
fully licensed by CBS Consumer Products
Shipping cost will be calculated at checkout. 8.25% sales tax will be applied to all orders with TX shipping/billing addresses.
Product Availability: US only