Gene's Dream - Variant, Black and White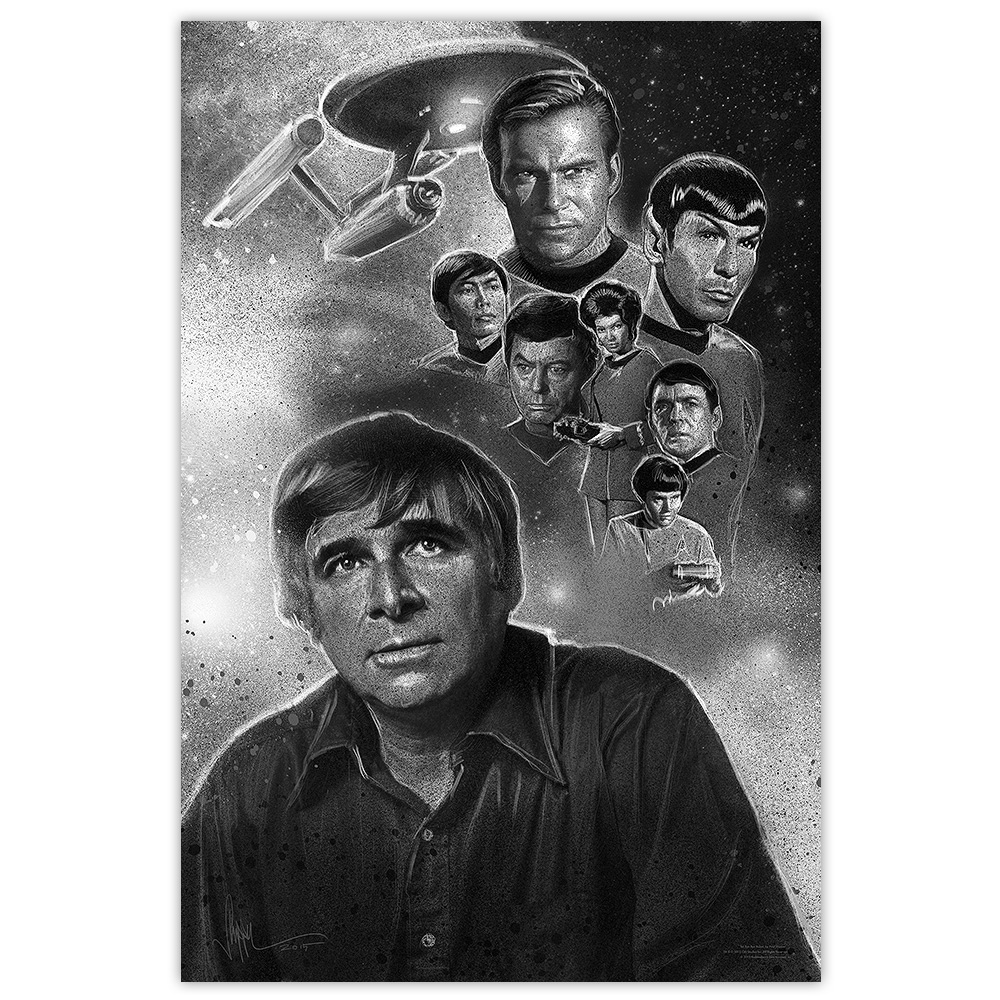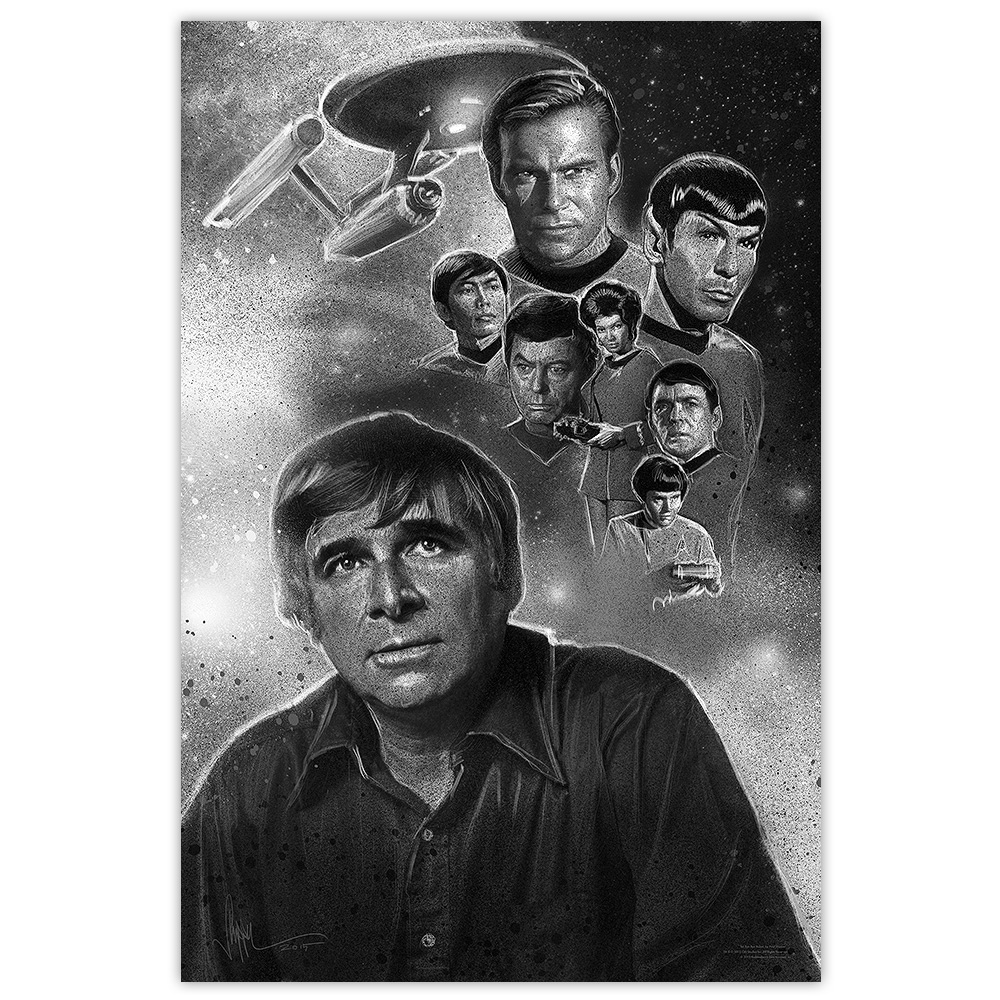 Gene's Dream - Variant, Black and White
16" X 24"
Art Print
Heavy Weight 10pt Cardstock, acid-free
by artist: Paul Shipper
...see more info below
"For almost 50 years, Star Trek has been celebrated in various ways by those who love and have been inspired by its stories. Bye Bye, Robot's new art piece, "Gene's Dream" is a personally-appreciated example of such inspiration." - Rod Roddenberry
In this piece, Paul Shipper gives fans something that they don't often see, Star Trek's creator Gene Roddenberry, alongside the TOS bridge crew. Bye Bye, Robot worked in conjunction with Roddenberry Entertainment Inc. and CBS Studios Inc. to bring this unique print to the fans. Shipper uses a colorful star field as the backdrop to the new piece entitled "Gene's Dream" measuring 18"x24". Filled with bright stars and the vastness of space, this image captures an almost ethereal quality. The placement of the USS Enterprise and the crew of Star Trek: The Original Series hints at the grand ideas Gene Roddenberry had while building his dream of the future into a reality.
This stunning black and white variant is 16"x24" and, having several notable changes, may be considered an initial stage of the full color design. As almost an underpainting, this design shows off rougher linework with a visceral quality and a slightly different layout. This piece is intended for the fans that enjoy seeing the process that goes into a fully realized piece.
Fully licensed by CBS Consumer Products.
&
Gene Roddenberry's likeness is used under license from Roddenberry Entertainment Inc. All rights reserved.
Shipping cost will be calculated at checkout. 8.25% sales tax will be applied to all orders with TX shipping/billing addresses.
Product Availability: US only